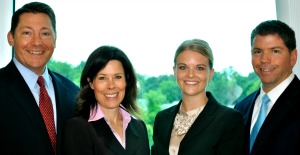 Flagship Private Wealth is an independent wealth management firm, the place people look to for leadership and guidance. At Flagship Private Wealth we believe clients desire a long term relationship with a trusted advisor, someone who can give advice that goes beyond simply money or the markets.
You, the client, are why we exist. Our clients rely on us for guidance and leadership in almost every aspect of their lives where they face uncertainty and confusing outcomes. We rely upon our knowledge and experience earned over many years of overcoming market adversity and developing creative solutions to our clients' financial challenges.
We draw inspiration and fresh ideas from our colleagues and the almost limitless financial thinking available to us. Our goal is to help you, our clients, lead the successful lives you want to lead. We provide guidance, inspiration and leadership. We are Flagship Private Wealth.
SIGN UP TO RECEIVE OUR NEWSLETTER